May Bank Holiday - 2020
May Bank Holiday - 2020
10 June 2019 (by admin)
Change of public holiday - May 2020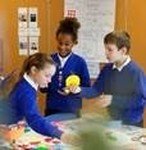 Please be aware that next year's early May bank holiday has been moved back by four days for the whole of the UK to coincide with the 75th anniversary of VE Day.
May Day is traditionally held on a Monday but in 2020 it has been put back to Friday 8 May 2020.
School will therefore be open as normal on Monday 4th May 2020 and closed on the 8th May 2020.
Share this: