School Lunch Menu - September 2021 to August 2022
School Lunch Menu - September 2021 to August 2022
27 August 2021 (by admin)
Platt Bridge Community School's meals are provided by our in-house catering service. Our school provides an environment that promotes healthy eating and drinking and enables pupils to make informed choices about the food and drink they eat.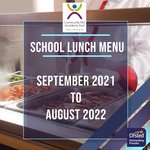 Dear Parents and Carers
We are looking forward to welcoming back pupils to school on Monday 6th September.
Ordering System
Our school meal ordering system for the 2021-22 academic year will be through ParentPay, our online payment system for other school charges.
Through ParentPay parents can view the daily menu choices, place meal orders and pay for their child's school meal in one place.
If you don't currently have a ParentPay account please contact the school office for login details email: enquiries@plattbridge.cfat.org.uk
Please remember that school meals need to be ordered via PARENTPAY from September and a reminder of the instructions are provided in the attached note.
For pupils moving from Year 2 to Year 3, please remember that lunch is no longer free of charge unless your child has previously been declared eligible for free school meals due to your benefit entitlements. If you would like us to check if you are eligible for free school meals please contact Adele Simm in the school office on 01942 487999. Pupils joining us in Reception class will have a meal ordered in school during the first week back.
Further information is available in our Whole School Food Policy.
Wishing you a enjoyable bank holiday weekend.