27th Jan 2021 - update from Sue Darbyshire to the school community of Platt Bridge Community School
27th Jan 2021 - update from Sue Darbyshire to the school community of Platt Bridge Community School
27 January 2021 (by admin)
My aspiration for this update is to provide our school community with some clarity on the latest government announcements and how our trust and school will continue to support you and your child during this continued period of national lockdown.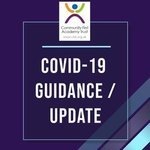 27th January 2021

Dear Parents and Carers,
I hope that this communication and update finds you and your families well.
Firstly, thank you for all the positive and supportive comments and emails that many of you have sent to the school over the past three weeks. It is great to hear that our learning provision, in school and at home, continues to enthuse and engage the children. We will continue to send parental questionnaires so that we can listen to a wide range of views and make any changes where necessary.
Updates as of 27th January 2021
Educational update
Boris Johnson today (27/01/2020), declared that the government hope to begin a school reopening programme for more pupils from the 8th March 2021, with a review due to take place 22nd February.
I share the 'frustrations' of many of our parents and carers who want to get our pupils back to school.
Please note that this date will be the earliest date schools may be permitted by the Government to welcome pupils back to school and for the time being current educational arrangements remain in place.
During this continued period our nursery setting will remain open to all pre-school aged pupils, providing early years education and childcare to those children who attend nursery. Our school (Reception to Year 6) will remain open too but only for vulnerable children and children of critical workers who have been allocated a place. We will be continuing to work hard to ensure that we provide all other children with daily high quality remote learning.
We will keep you updated on developments following future announcements and updates from the government.
Year 6 Key Stage 2 SATS
You will no doubt be aware that Key Stage 2 (Year 6 Primary) SATS will not take place this year. However our teachers will continue to assess the progress your children are making through teacher assessment.
We will keep our Year 6 parents updated of any future news/developments.
February Half-Term
School will close as planned for all pupils on Friday 12th February for the school's planned February half-term (15th to 19th Feb). During this period our school will be closed to vulnerable children and the children of critical workers. Remote learning pupils will similarly not be expected to access any remote learning during this period.
School will resume onsite provision for current vulnerable children and current children of critical workers on Monday 22nd February at 8:55am or from 7:30am for those children who attend breakfast club. Remote learning pupils will access remote learning from 8:55am via www.pbcsremotelearning.co.uk.
Free School Meals
I am sure families will now be aware that the national Free School Meal Voucher scheme has restarted. This means that families of pupils who are entitled to free school meals will access either an eCode or a voucher, to the value of £15 per eligible child per week via email, to redeem at a local supermarket. Eligible families will receive information from school relating to this scheme. If you have any queries please contact the school office.
Please ensure if you have changed your contact details that you have emailed the school office (enquiries@plattbridge.cfat.org.uk) to advise us, so that we can update our records. Whilst the pandemic continues to change our current way of life it continues to bring our community closer. Once again, thank you for all your continued support and understanding during this time.
Sue Darbyshire
Chief Executive Officer | National Leader of Education | Executive Headteacher
Share this: