January 2021 school/pupil return arrangements
January 2021 school/pupil return arrangements
5 January 2021 (by admin)
PBCS will reopen on Wednesday 6th January to critical worker and vulnerable children only. All other pupils will receive remote education from home aligned to our in-school provision.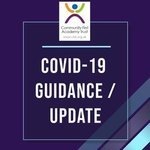 05/01/2020
Dear Parents and Carers,
Thank you to all our school community for your continued support as we work together to organise the return of education for all pupils whether that be in school or remotely.
1) In-school provision
We have now emailed details of the return to school arrangements for all Vulnerable and Key Worker pupils that have requested a place and will return to school as normal tomorrow. This information sent via email provides parents/carers with essential information about your child's return to school tomorrow morning. Please review it and should you have any questions or queries contact the school office by close of business today.
2) Remote learning provision
For all other pupils who will be accessing lessons from home tomorrow, we have developed the attached Remote Learning protocols that set out the high-quality remote education that pupils will receive from home aligned to our in-school provision. Please visit https://www.pbcsremotelearning.co.uk/ tomorrow morning at 8:55am for daily lessons and activities.
In the meantime and should you have any queries about any aspect of your child's education please do not hesitate to contact school office on enquiries@plattbridge.cfat.org.uk
With my very best wishes
Sue
Share this: