Schools close as England enters national lockdown
Schools close as England enters national lockdown
4 January 2021 (by admin)
Prime Minister Boris Johnson has this evening announced that schools in England will close to most pupils from tomorrow (5 January 2021).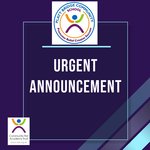 Dear Parents and Carers,
As you will be now aware, the Government has this evening (04/01/2021) announced that schools in England will close to most pupils with immediate effect.
The message for England is to stay at home, similar to the lockdown seen in Spring 2020.
People can leave their home for essential reasons only, including food shopping, exercise, to seek medical attention, or to attend work if they are a critical worker.
Clinically extremely vulnerable individuals are advised to begin shielding.
However, vulnerable children and the children of critical workers (also referred to as key workers) are able to request/register for continued on site education.
This provision at Platt Bridge Community School will be made available from Wednesday 6th January 2021.
To register/request a place for your child/children please complete and submit the questionnaire by clicking here.
Should you have any additional queries or questions please note them under section 7.
Please respond by 11am Tuesday 5th January 2021 in order that we can organise and group children in the morning.
We will respond to requests by email tomorrow afternoon.
Best wishes,
Platt Bridge Community School
GDPR Statement
The information gathered in this questionnaire is for the intention of helping the school to plan appropriately for the January key worker and vulnerable children and to provide support and advice to families regarding these arrangements. The information will not be held any longer than is necessary to perform this purpose and will only be accessed by school individuals performing their professional duties.
Bibliography
DfE (2020) 'Critical workers who can access schools or educational settings'
Share this: