Advice Note from the Director of Public Health and Wigan Council to Wigan Schools
Advice Note from the Director of Public Health and Wigan Council to Wigan Schools
2 June 2020 (by admin)
Advice Note to Schools and Childcare Settings 01.06.2020 from the Director of Public Health and Wigan Council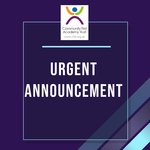 Good morning,
Many of you will have received notification from our school informing you of our intention to open for more pupils from specific year groups from the 8th June. As part this notification - we also provided you with actions from our risk assessments that we are taking to make our school as safe as possible.
Last night (01/06/2020) we received a unexpected directive from Wigan Council and the Director of Public Health stating that schools should not open for wider year groups until the 15th June. The note says; ''following a further discussion this morning with our Director of Public Health and senior leaders, Wigan Council is advising that primary schools and childcare settings do not to open more widely before the 15th June. Please find a letter attached from professor Kate Ardern that gives an explanation and which you can share more widely.''
We attach a copy of the letter received by school.
As you are aware, our school has remained open throughout the pandemic for high numbers of key worker and vulnerable children, even during ordinary school closures and bank holidays. So we understand how frustrating this must be for you all but we know that you will want us to do whatever we can to keep your children safe.
Once we have reviewed this directive in more detail in review of our risk assessments, we will share a further update with you. Our staff will be delivering revised letters as soon as possible. Please understand that as we are following Government guidance this may change again.
Thank you for your continued patience and support with this matter.
Advice Note to Schools and Childcare Settings 01 06 2020.pdf
Share this: