Parent update on Coronavirus following the Prime Minister's statement last night
Parent update on Coronavirus following the Prime Minister's statement last night
11 May 2020 (by admin)
Prime Minister Boris Johnson addressed the nation on coronavirus. He said ''we believe we may be in a position to begin the phased reopening of shops and to get primary pupils back into schools, in stages, beginning with reception, Year 1 and Year 6.''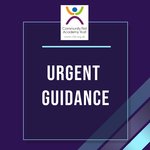 Parent update on Coronavirus
Last updated: 11 April 2020
I am sure you will have watched the Prime Minister's statement last night. The Prime Minister's words were heavily caveated and conditional.
The prime minister said a phased return to school would potentially begin with pupils in Reception, Year 1 and Year 6, ONLY if infection rates and the government's other tests at the time allow it.
Our school therefore remains currently closed for the vast majority of pupils.
You should only send your child to school if you have to because your work is critical to the coronavirus (COVID-19) response. If you are able to care for your child at home, you should.
We are continuing to care for vulnerable children and the children of critical key workers who have notified their individual academy in advance that they require this service.
We will regularly update the information on this page to reflect the latest government guidance and the status of our school in relation to the coronavirus outbreak. We don't yet have the detailed guidance following the Prime Minister's statement.