News & Events
Platt Bridge Community School Newsletter
To view our newsletters, please click the link below:
Spanish Day - 7th July 2017
To celebrate our change from teaching French to Spanish, the whole school took part in 'Spanish Day'. Everybody had the opportunity to taste typical Spanish food and to interact in different ways whilst learning Spanish. This included learning greetings, colours and even teaching others a Spanish P.E. lesson. The children and staff thoroughly enjoyed the day and we can't wait to start learning Spanish from September.
Tea Time Treat - 23rd June 2017
This week we enjoyed another tea time treat. The children that were chosen are as follows: Mason, Ryan, Kasey, Jayden, Oliver, Conner, Moyra, Jake, Tyler, Chris, Lily, Emily. These children have demonstrated impeccable manners, respect and positivity throughout this week and we are all very proud of them! The lucky member of staff chosen to join this special occasion was Miss Henriksen who always gives 100% and has a lovely smile on her face!
Tea Time Treat - 16th June 2017
This week we enjoyed another tea time treat. The children that were chosen are as follows: James, Alayah, Courtney, Wyatt, Kaydence, Jessica, Tinashe, Jamie, Abigail, Alicia, Rebecca, Owen, Aimee. These children have demonstrated impeccable manners, respect and positivity throughout this week and we are all very proud of them! The lucky member of staff chosen to join this special occasion was Mrs Alker who always gives 100% and has a lovely smile on her face!
Tea Time Treat!
Every Friday afternoon, a pupil from each class is nominated, by their class teacher, to attend a special afternoon tea. These pupils demonstrate respect, good manners and a positive attitude in school.
The Assistant Headteachers (Miss Christopherson, Mrs Farrell and Miss Lomax) serve the children delicious cream cakes, tea and juice.
Each week a member of our staff is also chosen to join our special celebration.
Red Nose Day - Friday 24th March 2017
To celebrate Comic Relief… A flash mob dance crew took over Platt Bridge school today with a routine to Justin Timberlake's "Can't Stop The Feeling''! It involved groups of children and teachers from across school and has become the topic of conversation amongst the children after it was filmed today on a cameraphone!
World Book Day - Thursday 2nd March 2017
For World Book Day this year, we all dressed up as Explorers and had some special visitors in our school. Rex, the dinosaur, his friends and keepers greeted the children on the playground this morning and each year group have had the opportunity to see and learn all about Rex throughout the day.
Anti-Bullying Week - 14th - 18th November 2016
The theme this year is 'Power for Good' with the following key aims: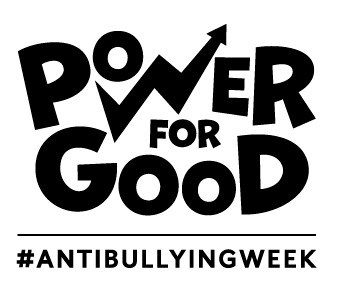 To support children and young people to use their Power for Good – by understanding the ways in which they are powerful and encouraging individual and collective action to stop bullying and create the best world possible.

To help parents and carers to use their Power for Good – through supporting children with issues relating to bullying and working together with schools to stop bullying.

To encourage all teachers, school support staff and youth workers to use their Power for Good – by valuing the difference they can make in a child's life, and taking individual and collective action to prevent bullying and create safe environments where children can thrive.
The children will be taking part in various activities and discussing this in their information stations to promote awareness. For more information about Anti-Bullying Week, please click here.
Internet Safety Roadshow

Five Internet Safety Mentors attended the Barney and Echo Internet Safety Roadshow - another amazing success at the DW Stadium on Thursday 20th October 2016!
The engaging day-long event played host to exciting presentations from four speakers and multiple interactive exhibitions ensuring the day was thoroughly enjoyed by all! Children were given the opportunity to take part in structured group activities that encouraged them to discuss issues surrounding e-safety. Presentations from the Cheshire Constabulary, ChatFOSS, One Day, and Link2ICT helped to educate and entertain the children. The children will use what they have learned to help educate their peers on Internet Safety.
10 Year Anniversary
On the 21st October, the school celebrated it's 10 Year Anniversary. The children and staff took part of lots of fun and exciting activities. At home time we invited the community to come and help celebrate this exciting occasion. We all enjoyed all the amazing activities throughout the day!
The Queen's 90th Birthday Celebrations
On the 10th June, the whole school participated in a celebration of the Queen's 90th Birthday, as did many schools around the country. The children prepared by designing their own bunting, flags and table decorations and at the end of dinnertime we took tables onto the school playground to share "afternoon tea" and sing the National Anthem. Despite a few spots of rain we persisted and shared sandwiches, cakes and juice before the Heavens opened and everyone ran inside to seek shelter! Despite the interruption from the rain everyone seemed to enjoy the afternoon and it was certainly memorable for all of us who got soaked getting the tables and chairs back into school before the end of the day.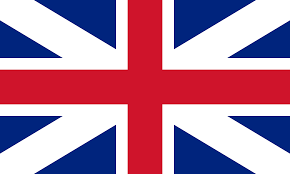 Internet Safety Roadshow

Our school was one of the lucky 30 from across Cheshire who took part in the Barney and Echo Internet Safety Roadshow at DW Stadium on Thursday 25th February.
We were joined by Greater Manchester Police together with leading online safety experts from across the UK who led a number of interactive presentations.
The internet safety roadshow will be at football clubs in towns and cities across the UK in 2016 with the aim of preparing primary school children for keeping safe online.
At the end of the roadshow each school was presented with Barney and Echo educational resources called 'Caught in the Web' to enable us to continue our journey on internet safety and the effects of cyber bullying. Produced by the Police Community Clubs of Great Britain these resources are an invaluable addition to current curriculum activities.
For more information log onto www.barneyecho.co.uk/internet-safety-roadshows
Drum Workshop: Year 5
"Drumz – wow! Our forty seven Year 5 pupils had a whirlwind experience with this workshop! Ian, our instructor, combined music and fitness to create a fast paced, exhilarating morning which effortlessly jumped from the rhythm and pulse of martial arts to the raw power, strength and tempo of pop music. Through the use of every day equipment, our school was rocking to the beat of drums as children and staff alike threw themselves into this unique experience. Every child, from the moment the session began, was captivated and enthused, challenging themselves both physically and mentally throughout the whole morning. This was an outstanding experience for everyone involved."
Battlefield: Year 6
Battlefield: Year 6 immersed themselves in their Battles topic during their visit to Battlefield Live in Knutsford. A lifelike battle simulation, the children were split into armies and dressed as soldiers. They were provided with laser shooting weapons and let loose in the woodland to defeat their opponents. The children were excellent at strategizing, coming up with decoys and plans to ensure their success.
Field Trip: In order to think like a battle commander, we will be looking at the geography of the local area and deciding where will be the best place to set up a base camp. We will explore the area and observe the human and physical geography and decide where armies, in the mid 14th century might have settled during the Battle of Wigan Lane.
Commando Joe's
Commando Joe's is an exciting and new initiative that our school is taking part in. Every Thursday we will have our very own 'Commando Joe' coming in and working with the children across the school. The children will have the opportunity to participate in active teambuilding and fitness sessions, promoting good communication skills, resilience, independence and effective teamwork.
The work that takes place throughout Commando Joe's sessions will also aid in improving children's self-esteem, increasing personal motivation, improving attendance and punctuality, and positively impacting individual's behaviour.
Year 6 PGL Residential
The children in year 6 had the opportunity to visit PGL on a residential visit for one week. Throughout the trip children took part in a wide range of outdoor climbing activities that included: zip wire, giant swing, Jacob's ladder, and the trapeze. These tasks not only tested them physically but also mentally as the children had to support one another through effective communication. Other daytime activities included: low ropes, archery, fencing and the team's favourite – raft building – I think it's fair to say everyone got a little wet!! During the evening, everyone participated in group events. The campfire was a great opportunity for everyone to get together, sing camp songs and eat our favourite sweets! The teachers favourite – Ambush – was a huge game of hide and seek in the dark and the children even got the opportunity to 'get your own back' on a teacher during one challenge. The week was hugely successful and teamwork, communication and listening skills were greatly developed in all the children.