Access to Public Documents
Parent/Carers can request access to inspect a copy of any document, which is required to be made available under the Freedom of Information Act, by contacting the school office.
Any parents/carers who have any questions about their child can see their child's class teacher at the end of each school day. Each Key Stage has a dedicated pastoral manager who is available throughout the day to discuss any concerns. If the class teacher or pastoral manager cannot answer the question, the parent/carer can see the Assistant Head each morning. If the question can still not be answered, an appointment can be made with the Deputy Headteacher or the Headteacher. In most cases the Headteacher will be able to see the parent/carer straight away unless she is off site or in a meeting.
Please do not wait until Parents Week to discuss your concerns as you appointment is only for a short period of time. Your appointment at Parents Evening is just to discuss your child's academic progress.
The school has a code of conduct based on the concepts of care, co-operation, consideration and trust. Consequently school rules are kept to a minimum and those that exist are intended to ensure the well being and safety of all members of the school community. The aim is to develop in each pupil a strong sense of self-discipline so that such rules as there are will be seen to be fair and necessary. The confidence and co-operation of parents in this aspect of school life is of paramount importance and, if any problems arise, parents will be asked to discuss the matter and help to resolve it.
School security
Visitors are welcomed to Platt Bridge Community School. However, access to teaching and pupil activity areas is carefully controlled. Entrance to the school is restricted. The only entrance available to visitors is the main reception door where visitors will sign in and out. All the remaining doors to the school are secure. Children are encouraged to not open doors.
We believe that there is a place for some homework but this will change from year group to year group. All children are encouraged to take home books from school and to become members of Platt Bridge Library. Parents are asked to hear their child read and sign an accompanying reading diary every night. A homework timetable is sent home to parents at the beginning of the school year.
For further information on the above please contact Platt Bridge Community Childcare on 01942 487998.
Parents are asked to notify the school by telephone on the first day of a child's absence. On the first attendance after an absence for which permission has not been obtained, the child must bring a letter from his/her parents. Failure to provide a reason for absence will result in the absence being unauthorised. Parents are asked to notify school about routine dentist, doctor, hospital or optician appointments. If we are not aware of any reason for a child's absence, school will contact parents by telephone to establish the reason for the absence. Sickness is not an unauthorised absence. Categories of unauthorised absence include proven truancy, no notes/explanations of absence, shopping and other categories deemed to be an unauthorised absence by the Governing Body. School will not authorise holidays in term time unlesss accompanied by a letter from the parents/carers employer. Section 23 of the Anti Social Behaviour Act 2003 empowers designated LA officers, Headteachers and Police to issue penalty notices in cases of unauthorised absences from school. The Education (Penalty Notices) Regulations 2004 came into force on 27th February 2004. A Penalty Notice may be issued for the following circumstances.
1. Overt Truancy
2. Parentally-condoned absences
3. Excessive holidays in term time
4. Excessive delayed return from extended holidays without prior school agreement
5. Persistent late arrival at school (after the register has closed at 9.30am)
The school will publish the unauthorised absence rates in next year's brochure. Sickness is not an unauthorised absence. Categories of unauthorised absence include proven truancy, no notes/explanations of absence, shopping and other categories deemed to be an unauthorised absence by the Governing Body. School will not authorise holidays in term time unless accompanied by a letter from the parents/carers employer.
The school will not administer or supervise prescribed medication without the relevant authorisation form (available from the school office) being completed, signed and agreed by the Headteacher. No pupil should carry or self-administer any medication on school premises or when in the care of the school without the agreement of the Headteacher.
Parents should inform the school of any allergens their child may suffer from. Please click here for more information from Allergy UK.
Parents will be contacted by telephone, in writing or verbally, as necessary, when children are ill or have accidents during school time.
Charging & Remissions
The Governing Body recognises the valuable contribution that the wide range of additional activities including clubs, trips and residential experiences can make towards pupil's personal and social education. The Governing Body aims to promote such activities as part of a broad and balanced curriculum for the pupils of the school and as additional activities.
Where the parents of a pupil are in receipt of income support or family credit, the Governing Body will remit in full the cost of board and lodgings for any residential activity that it organises for the pupil if the activity is deemed to take place within school hours or where it forms part of the National Curriculum.
Charges
The Governing Body reserves the right to make a charge in the following circumstances for activities organised by the school.
School journeys in school hours - the board and lodgings element of residential activities deemed to take place within school hours.
Activities outside school hours - the full cost to each pupil of activities deemed to be optional extras taking place outside school hours.
Individual instrumental tuition - the cost to the pupil for providing individual instrumental tuition.
Charging in kind - cost of materials, ingredients, equipment (or equivalent of them by the parents) for Design and Technology. The Governing Body may charge for ingredients and materials or require them to be provided if the parents have indicated in advance that they wish to own the finished product.
General - the Governing Body may, from time to time, amend the categories of activity for which a charge may be made. Nothing in this policy statement precludes the Governing body from inviting parents to make a voluntary contribution towards the cost of providing education for pupils.
Consideration of complaints
Informal discussions with the Head of School and/or other members of staff can often resolve problems early.
If any parents or carers are unhappy with the education that their child is receiving, or have any concerns relating to the school, we encourage them to talk to the child's class teacher immediately.
If complaints cannot be settled informally, they must be put in writing and sent to the Clerk of the Local Governing Body. A copy of the Trust's Complaints Policy can be found here.
The National School Breakfast Programme
Our school continues to deliver the government's National School Breakfast Programme (NSBP), which is being delivered by the charities Family Action and Magic Breakfast.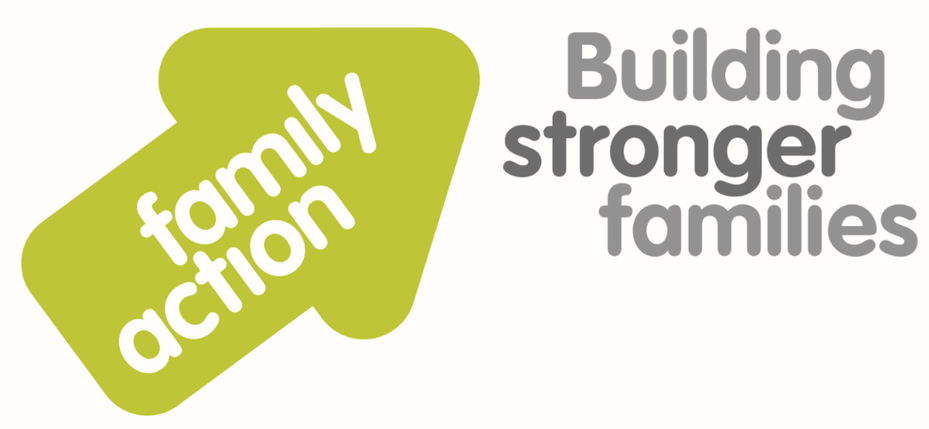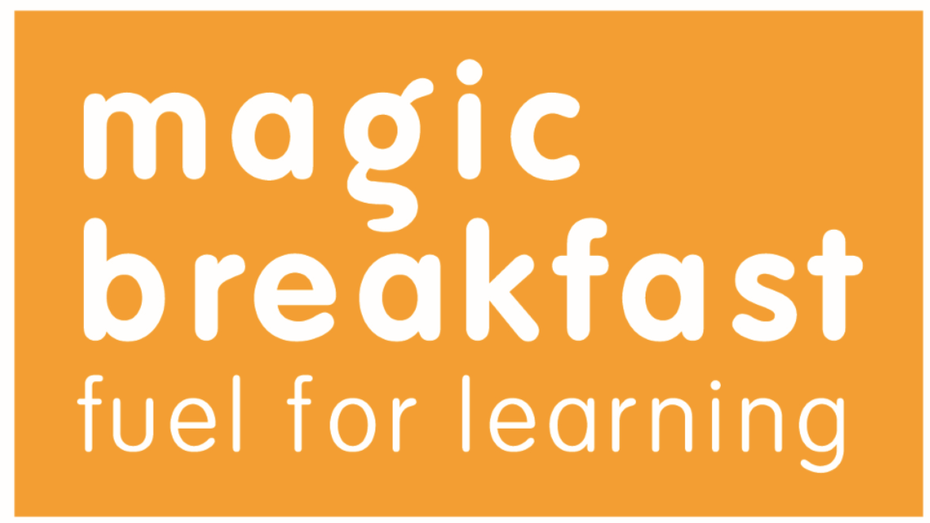 As a NSBP School we are pleased to offer a healthy school breakfast, available to all, and enjoy the benefits that brings, with children settled and ready to learn at the start of the school day.
Platt Bridge Community School operates a healthy eating policy. There are 2 lunchtime options at our school:
Children may enjoy a school lunch
Children may enjoy a packed lunch
Live Kitchen
It is important to us that each and every child enjoys their meal and has the energy to study and learn in the afternoon. To make sure that your child has the meal of their choice we give you the opportunity to pre-order the meal. All you have to do is provide a working email address to the school office, who will then arrange for your Live Kitchen account to be created. Your Email address will only ever be used for the purposes of logging in and as a means of contact from Live Kitchen (so no junk Email). By accessing Live Kitchen online, you will be able to order meals of choice for your child and look up our recipes to check what we put into our meals. You will also have the option to pay for your child's school meals by direct debit.
For more information or to take a look at the children's menu provided by Dolce, please click here.
Dinner money will remain at (£10.75) and will be collected on Mondays. It is important that your child's dinner money is in an envelope, clearly marked with name, class and amount. Cheques should be made payable to "Platt Bridge Community School" with the child's name on the reverse. Parents who believe their children are entitled to free school meals should apply to their local Life Centre by clicking here or at:
Platt Bridge Life Centre (Health Centre)
Rivington Ave
Wigan
WN2 5NG
Benefits Centre Tel: 01942 489002
In September 2016, all pupils in Reception and KS1 will be provided with a free school meal either by entitlement through the current benefits system or the Universal Infant Free School meal initiative. It is important that parents / carers apply as children who are eligible for a free school meal may also receive an additional amount of Pupil Premium funding. This money helps school to fund activities and support for children (See Pupil Premium Statement on School Website)
Packed lunches should be brought in a plastic box with the child's name on it. Drinks must be in leak proof containers. Glass must not be used.