For more information regarding our school curriculum please click the Year group below or alternatively, please contact 01942 487999 and ask to speak to one of our Key Stage Leads.
Our Curriculum is designed with the intent to:
Promote the holistic development of our children
Remove barriers and unlock opportunities in order to address any disadvantage and develop educated citizens
Create life-enhancing experiences which raise aspirations of our children, families and community and equip them with the cultural capital that they need to succeed
Prepare our children to take advantage of the responsibilities and experiences of life in modern Britain through the development of new knowledge and skills
Reception
The Reception Year is organised as 2 classes in one unit. There are a maximum of 60 places. The children are split into four key person groupings. The Reception unit is staffed with 2 teachers, 1 HLTA and L3 and L2 teaching assistants.
All children have a named key person to enable them to build close relationships and share any concerns or worries with one identified practitioner. The children are taught in a range of group sizes depending on the activity they are involved in. Each child has an allocated teacher who monitors their progress and development.
The Early Years curriculum is underpinned by 4 themes and a number of principals relevant to Early Years practice. The themes are:-
A unique child
Positive relationships
Enabling environments
Learning and development
The principals focus on children becoming independent, resilient and confident learners who develop positive relationships with others. At Platt Bridge we support our children to develop these skills and attributes by providing a well organised, stimulating learning environment indoors and outdoors and by offering fully inclusive provision.
Within the Early Years curriculum there are 7 areas of learning. There are 2 Prime Areas:-
Personal, social and emotional development
Physical development
Communication and language
There are also 4 Specific Areas:-
Literacy
Mathematics
Understanding the world
Expressive arts and design
The Reception day is organised into time for both child initiated and adult led activities. Children are directed to work in small groups or one tone with an adult and also have opportunities to choose freely from the range of continuous provision areas on offer, such as:-
Role play and home corner
Construction and small world
Reading
Mark making and writing
Sand
Water
Outdoors
Plus many others
The practitioners work with the children to develop their skills, knowledge and understanding throughout the day and across the learning environment. We record out observations of children's progress, learning and development and use these to inform planning for the next steps in learning.
There are skills which children should learn to help them to develop in specific subjects. These are usually progressive through the year groups.
Independent enquirers
Focus: Young people process and evaluate information in their investigations, planning what to do and how to go about it. They take informed and well-reasoned decisions, recognising that others have different beliefs and attitudes.
OUR PUPILS:
Identify questions to answer and problems to resolve.
Plan and carry out research, appreciating the consequences of decisions.
Explore issues, events or problems from different perspectives.
Analyse and evaluate information, judging its relevance and value.
Consider the influence of circumstances, beliefs and feelings on decisions and events.
Support conclusions, using reasoned arguments and evidence.
Creative Thinkers
Focus: Young people think creatively by generating and exploring ideas, making original connections. They try different ways to tackle a problem, working with others to find imaginative solutions and outcomes that are of value.
OUR PUPILS:
Generate ideas and explore possibilities.
Ask questions to extend their thinking.
Connect their own and others' ideas and experiences in inventive ways.
Question their own and others' assumptions.
Try out alternatives or new solutions and follow ideas through.
Adapt ideas as circumstances change.
Reflective Learners
Focus: Young people evaluate their strengths and limitations, setting themselves realistic goals with criteria for success. They monitor their own performance and progress, inviting feedback from others and making changes to further their learning.
OUR PUPILS:
Assess themselves and others, identifying opportunities and achievements.
Set goals with success criteria for their development and work.
Review progress, acting on the outcomes.
Invite feedback and deal positively with praise, setbacks and criticism.
Evaluate experiences and learning to inform future progress.
Communicate their learning in relevant ways for different audiences.
Team Workers
Focus:
Young people work confidently with others, adapting to different contexts and taking responsibility for their own part. They listen to and take account of different views. They form collaborative relationships, resolving issues to reach agreed outcomes.
OUR PUPILS:
Collaborate with others to work towards common goals.
Reach agreements, managing discussions to achieve results.
Adapt behaviour to suit different roles and situations, including leadership roles.
Show fairness and consideration to others.
Take responsibility, showing confidence in themselves and their contribution.
Provide constructive support and feedback to others.
Self-managers
Focus: Young people organise themselves, showing personal responsibility, initiative, creativity and enterprise with a commitment to learning and self-improvement. They actively embrace change, responding positively to new priorities, coping with challenges and looking for opportunities.
OUR PUPILS:
Seek out challenges or new responsibilities and show flexibility when priorities change.
Work towards goals, showing initiative, commitment and perseverance.
Organise time and resources, prioritising actions.
Anticipate, take and manage risks.
Deal with competing pressures, including personal and work-related demands.
Respond positively to change, seeking advice and support when needed.
Manage their emotions, and build and maintain
Effective Participators
Focus: Young people actively engage with issues that affect them and those around them. They play a full part in the life of their school, college, workplace or wider community by taking responsible action to bring improvements for others as well as themselves.
OUR PUPILS:
Discuss issues of concern, seeking resolution where needed.
Present a persuasive case for action.
Propose practical ways forward, breaking these down into manageable steps.
Identify improvements that would benefit others as well as themselves.
Try to influence others, negotiating and balancing diverse views to reach workable solutions.
Act as an advocate for views and beliefs that may differ from their own.
Improving Own Learning and Performance
Improving own learning and performance is the least easy to define; it involves children having time to reflect on and critically evaluate their own work, and what they have learned, as well as then identifying ways to improve their learning. Children will be taught study skills, often involving some of the other generic key skills, and will have an understanding of their own next steps in learning.
Mathematics
We follow the National Curriculum in England approaching Maths in a variety of ways; practical problem solving and investigative work, discussion between the children themselves and the children and the teacher, in addition to the more formal pencil and paper method. This variety leads to greater understanding.
Maths is a subject which is wide ranging, useful and enjoyable. We aim to develop the children's knowledge and skills in Maths to help solve the problems of everyday life and as a basis for further mathematical understanding.

English
We aim to encourage the development of a lively and enquiring mind through a variety of stimulating and challenging experiences in English.
The New Literacy Framework is well established in the school and through this a broad variety of texts from every genre are studied and enjoyed by the children. The love of language through reading, writing, speaking and listening is developed throughout the three key stages.
English can be consolidated in a cross curricular way using other subjects as a starting point. For example, the children can be taught the formalities of letter writing from the perspective of an evacuee in a History lesson.
We aim to provide access to a wide variety of differentiated reading materials to ensure our children become competent, confident readers, reading for pleasure as well as purpose. All our classrooms have a bright, inviting reading corner to encourage reading. This is helped greatly by having a public library within our building.
Children are encouraged to write for a variety of purposes and varying audiences, to help them understand the usefulness of writing, as well as developing the creativity in poetry and fiction writing.
Punctuation, spelling and handwriting are developed purposefully and integrated into word and sentence level work.
We aim to develop confidence, self esteem and enjoyment in all aspects of speaking and listening. The experience of outside speakers, theatre, drama groups and the participation of the children themselves in assemblies, productions and group work are all building blocks to help each child reach his/her full potential and become confident in all areas of language.

Read, Write Inc
RWI is a programme that focuses on children's phonic, reading and writing skills. It combines 5 clear steps to ensure real success in literacy;
A systematic and dynamic whole-school approach
High quality literacy teaching
Inspiring whole-school literacy training
Effective assessment and grouping
Keeps parents fully supportive

Science
The aim of Science is to develop an enquiring mind and a scientific approach to problems. For young children this means exploring, discovering, investigating, asking questions and observing the world around them.
We achieve this through the development of scientific concepts relating to living things, what objects are made of and how things work. These are studied at different levels as the child progresses through the school.

Computing
We introduce the children to the most important areas of ICT. This includes word processing, graphics packages and programs for using and making databases. Children learn simple programming languages through a range of hardware and software. They are taught about the uses and implications of ICT in everyday life and the importance of staying safe and acting responsibly online. Teachers and children also have access to a wide range of computing resources that are used creatively across the curriculum including; a range of interactive apps, stop start animation kits, green screen, robots and kindles.
All classes have computers in the classroom. The majority of teaching is done using the interactive whiteboards present in each classroom. We also have three class sets of laptops, and a bank of I Pads for use during the school day.

Design and Technology
Design and Technology introduces children to the skills of designing and making. They examine and evaluate different designs and produce their own solutions. Children use a wide range of tools suitable for working with different materials including wood, card and textiles.
Music
The aim of Music is to enable children to see and understand sound as a medium of expression and communication. The process of making, presenting and evaluating in music is common to all aspects of the curriculum.
Music should be accessible and relevant for each child and finally it should be worthwhile and enjoyable.
Children have the opportunity of creating music using various instruments and in singing.

Geography
The aim of teaching Geography is to explain the relationship between the Earth and its people through the study of place, space and environment.
Geography is initially based upon direct experience, practical activity and an explanation of the local area. This is then extended to meet the children's growing curiosity about the world using the three components of knowledge and understanding of places, development of geographical skills and a knowledge and understanding of geographical themes.
Taught in an integrated way we hope to enable children to develop values and attitudes about the world in which they live.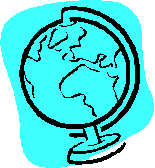 History
We aim to develop the child's understanding of the concept of time and develop the ability to sequence events in chronological order.
We aim to increase the child's knowledge of historical events and of famous people who have influenced the course of history by studying the development not only of our own civilisation but also those of people in other parts of the world.
We aim to develop the pupil's ability to research the past and interpret their findings.
Religious Education
Platt Bridge Community School has no affiliation to any denomination. In all Key Stages children take part in daily collective worship. Pupils may be excused from attendance at religious worship or religious education (or both) at the written request of parents. Pupils will be accommodated on the premises during such periods of withdrawal.
Religious Education is delivered according to the agreed syllabus.
Important aspects of the religious education programme involve helping the children to understand and respect other viewpoints and to appreciate their role and responsibility in community life.
A sensitive, reflective attitude to this life is fostered with a growing awareness of self and the value of human personality. There is also an appreciation that the school, with its open, enquiring atmosphere, is a powerful agency in the transmission of values.
PE
Our structured programme aims to realise, develop and extend the potential of each child – physically, personally, cognitively and socially. We believe that the qualities of perseverance, enthusiasm, tolerance and reliability are enhanced through enjoyment, personal success and self esteem. Our developmental approach aims to enable pupils to progress as learners as well as performers.
Staff plan for three areas of activity in Key Stage 1 – gymnastics, games and dance. In Key Stage 2 athletics, swimming and outdoor and adventurous activities are added. Within these activities the children will receive experience of skills and concepts relating to health and fitness, safe practice and personal and social development. Situations are planned to match the needs and abilities of all pupils. The emphasis is on a whole school approach to ensure continuity and progression.
Art
The main aim in Art is to help the children express their thoughts and ideas through the use of different media e.g. paint, clay and collage. We also aim to help the children to learn to appreciate the work of different artists through the ages and in different cultures as they interpret the world around them.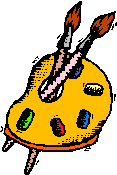 Sex and Relationships Education
Sex and Relationships Education is part of Personal, Social and Health Education. The School Nurse delivers lessons in Upper Key Stage 2. Parents are given the opportunity of seeing the material which will be used before they are seen by the children.
SEAL
SEAL is the Social and Emotional Aspects of Learning. This aims to teach the children self awareness, how to manage their feelings, motivation, empathy and social skills. We believe that these skills need to be in place before a child can begin academic learning. These skills are very important in our school.
Special Educational Needs
Platt Bridge Community School is a fully inclusive school. The key principle that our school adopts is that each child is a unique individual. Every pupil has the right to education and to have all their potential developed. They have the right to a broad, balanced and differentiated curriculum and the right to access the whole curriculum. Every child has the right to expect to make progress.
The progress of pupils is monitored closely from their admission date by the Inclusion Manager. Parents are consulted where there is cause for concern at the earliest opportunity. An Individual Education Plan is designed for the pupil and progress monitored.
Where our level of concern increases, other agencies may become involved e.g. Behaviour Support Team. This may sometimes be followed by formal assessment. The outcome of this may be a Statement of Special Educational Needs.
More able children are catered for in the differentiated planning of the class teacher. We have a Gifted and Talented register and cater for these children through our own curriculum and through our work with the Kingsbridge Education Improvement Partnership.
Platt Bridge Community School is also a resourced school. This means that we have a number of additional places to provide an opportunity for a short period of observation and assessment for other children in the borough. This will enable a thorough understanding to be gained of how the child learns best and how their potential can be achieved at their own school.
Extra curricular activities
Extra curricular activities take place at lunch times and after school.
Activities may vary each half term and involve different age groups. All activities are supervised by a member of staff. Our extra curricular activities include:
Literacy classes Football Gymnastics
Numeracy classes Rugby Music
Science classes Cricket
Sport multi skills Netball
Spanish Athletics
Computer Club Cheerleading
Performing Arts UFA
Extensive use is made of our local secondary schools and sports associations.
Educational visits are arranged for classes during the year. The children from upper Key Stage 2 are given the opportunity to visit an outdoor educational centre.
Members of staff ensure supervision of children from 8.55am until 3.30pm or until the completion of an extra-curricular activity.