May 2019
May has been a great month in Y6C - the children amazed me and made me so proud during SATS week! Their attitude was outstanding! Every child came into school with a positive outlook and tried their best - they should be really proud of their achievements not only during this week but also throughout the year.
As a reward for their hard work, we went on a class trip to Ninja Warrior's Adventure Park in Wigan. It was spectacular - just like the course you see on the TV! We had a great time cheering each other on to "beat the wall!"; swinging across the ride sliders and charging around the challenging obstacles. There was also a huge inflatable section where we enjoyed racing each other around the assault course - I was out of breath after racing (and being beaten by!) many children. I am not sure if I have yet recovered properly and will have to go into serious training if I ever go again! One of our favourite parts was the inflatable slides where we crash landed into a sea of balls! It was great fun!
The children have been busy producing some beautiful pieces of writing over the month on May. They have written exciting stories based upon a video clip from Indiana Jones: Raiders of the Lost Ark. The children chose language carefully to describe the eerie temple and setting whilst creating atmosphere and building suspense for the reader. They used dialogue very effectively to advance the action and add detail to their characters - the hindrance guide, Satipo and the knowledgeable, fearless explorer, Indiana Jones! We also wrote a leaflet that persuaded children to visit Ninja Warrior. This piece was highly persuasive and pupils chose informal, chatty language to appeal to their target audience - children! They used direct address and rhetorical questions too to speak directly to their reader.
Here are a few examples of our class's fantastic writing!
April 2019
At the start of April, we held Eco Week in our school. This was a great week where we explored lots of things that impact upon our school environment.
One area that we focused on was 'waste'. We discussed the different causes of waste in our school currently and came up with these ideas:
wasting resources e.g. not putting lids on pens and glues which therefore wastes money too

wasting electricity e.g. having the lights on during break times or lunchtimes if there is no-one in the room

wasting water e.g. keeping taps running in the bathrooms and forgetting to switch them off

wasting food e.g. leaving some of school dinners or our packed lunch
We considered how we could reduce waste in our school and decided that:
we could have light monitors who ensured that lights were switched off when we left the classroom. We also have motion sensor lights in corridors that turn off when no-one is in them

we could all try to eat a little bit more of our lunches. The children suggested not taking a desert if they were already full or making sure people only took the salad they could eat rather than filling their plate

we thought we could use left over food to make bird feeders or other meals too

we could reduce wasted paper and resources by keeping worksheets to be reused or taking them home to help with homework. We also thought each table could take responsibility for their table to ensure that pens/glues have lids on.
We all wrote our own pledge which is a promise of how we are going to make a difference.
As part of Eco Week we also visited our allotments. The allotments needed weeding and then re-planting with seeds and bulbs so that we can harvest our own crops e.g. beetroot, onions, lettuce to try and eat in school. We also plants seeds and bulbs that will grow into flowers so that our school environment is bright and beautiful making it a happy, pleasant place to come to learn. We needed to work collaboratively as a team to weed, sow seeds, water and maintain the beds over Eco Week and also in the weeks following too.
I would also like to congratulate Year 6C on their outstanding effort over the past few weeks in the lead up to their KS2 SATS. They have been working exceptionally hard in all areas of the curriculum as well as in English and Maths. I am sure that their hard work and resilience will pay off: they have been attending booster classes in the mornings and in the Easter break and also using their revision guides to polish up anything they are unsure of! I am very proud of them and they deserve to achieve! I am looking forward to celebrating their hard work and achievements at the end of our SATS week in May!
March 2019
March has been a fantastic month for Y6C.
We have been exploring Bubbles as part of Science Week. We started off the week with a bang by adding mentos to diet coke! Have you tried this at home? A chemical reaction takes place: the carbon dioxide which is added to coca cola to make it fizzy wants to become a gas again and escape from the bottle so the bubbles collect on the side of the bottle. When the mento is added, the bubbles form on he surface of the mento and the carbon dioxide manages to escape from the bottle in a small explosion! This is a similar reaction that makes you mouth fizzy when you eat sherbet!
We finished off the month with a visit from Ian Bland - a poet. Ian started the day with a fun-filled assembly where he performed lots of his poetry. We got to join in with actions and rhymes in some of his poems and laughed our socks off at them too! Even the teachers were laughing and joining in too! After the assembly, we took part in a workshop with Ian. He read us his poem entitled, The Phantom. We joined in performing it with actions in class and then explored how the poem is organised: we counted how many syllables were in each line and also the rhyming patterns too. We then used this to help us write our own lines and verses for the poem which we later performed to other classes in assemblies. Before our workshop, not many of us enjoyed poetry; now, we love it!
An example of the poems we wrote it:
If you want me to flick your lights
And creak your bedroom door.
If you want me to whisper your name
And stomp across the floor.
Then wish for me with all your might,
And whisper this three times a night:
The Phantom!
The Phantom!
The Phantom!
If you want to write your own verses for the Phantom at home, you too can follow the pattern we spotted.
The first and third lines have eight syllables in them; the second and fourth lines have six syllables. The final word in the second and fourth lines (door and floor) also rhyme!
February 2019
Y6C have enjoyed continuing to learn more about the fascinating country and culture of China as part of their topic, 'What are the Secrets of China?' As part of our D&T unit, we all enjoyed a Chinese banquet: it was a delicious and we got to taste lots of different Chinese foods including spring rolls, prawn toasts, prawn crackers and egg fried rice! After the banquet, we explored spring rolls in more detail. Did you know that spring rolls are often eaten in Chinese New Year celebrations because of their golden colour and cylindrical shape reminds people of gold bars and people believe that they bring good luck and prosperity for the new year.
We tasted different ingredients that are used in Chinese cookery: bamboo shoots, water chestnuts and beansprouts and different sauces and rated their taste using a spider graph. We used cross sectional diagrams to design our own spring rolls, choosing the flavours and ingredients based on our tasting session. Finally, we made our own spring rolls. We needed to cut the ingredients into small pieces using different tools including knives, vegetable peelers and graters. Once cooked, our spring rolls were delicious - we hope you enjoyed eating them at home too!
To help us prepare for our SATs, Year 6 are really enjoying taking part in the Smash your SATS programme every Tuesday. We are learning lots about self care and how to look after our bodies properly to make sure that our brain works as well as it can.
We have learnt lots of different relaxation strategies to help us over the upcoming months and once we go to high school. Some of our favourite activities including learning some yoga moves and some breathing techniques to help keep us calm when we are feeling anxious.We have also learnt about nutrition and the importance of having a healthy, low sugar breakfast to get our brains working in the morning. We made our own Bircher muesli which is a good brain food and it was tasty too!
Did you know how important sleep is? A child between 10/11 years old should be getting 10-11 hours sleep a night. We discussed what things keep us awake at night and might stop us getting the right amount of sleep. We realised that some of us are addicted to our computers, phones, ipads and games and can sometimes be tempted to play on them after we have gone to bed. Sleep is important as that is when our brains repair and we learn. We listened to some relaxing music and discussed things that we could do to ensure that we get our full allowance of sleep every night.
January 2019
January has been a busy month for Y6C! We began our new Spring term topic, 'What are the Secrets of China?' by entering the classroom to find a fortune cookie in our places. We enjoyed reading our fortunes and inferring what they might mean. Some of our favourites which we felt we could apply to our leaning in school were:
Don't find fault; instead, find a remedy

Your mistakes are your best teachers

Never stop starting; never start stopping

Every journey begins with the first step
We used these to inspire us in our work. In Y6C, we never give up even when something is challenging. We always strive to do our best and realise that if we make a mistake, it is important to find out why we made it and how we can overcome it. We set ourselves targets for the journeys we are all taking through Y6 to ensure that we reach our destinations!
Our exciting, new topic continued with a visit from Ivy Tang! Ms Tang is a Mandarin Teacher who used to live in China. She introduced us to the fascinating country of China and its cultures. We sampled calligraphy, which is the ancient Chinese art of writing. We learnt how to write the symbol for forever using ink and brushes. We also attempted to speak in Mandarin. We learnt how to count up to 10 and learn simple greetings too. Here are some of the things we learnt: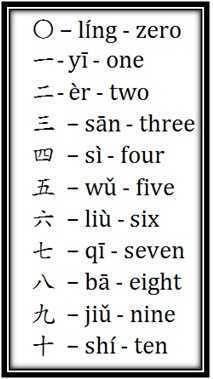 Towards the end of January, we welcomed another visitor into Y6. We explored Chinese New Year and the symbols associated with it. We decorated our own plates to help us celebrate the 'Year of the Pig'. We used lots of gold and red when decorating our plates as these colours represent good luck, joy and happiness in Chinese culture. We also added an image of the dragon to our plates. The dragon is a creature often associated with Chinese New Year celebrations because it is associated with wealth, power and leadership. It is also thought that the dragon can bring good luck by dancing. The more it dances; the more good luck it brings to the community.
To bring our own good luck to Platt Bridge and our families, we learnt our own Chinese dances. One was a dragon dance to welcome in the new year and the other was a traditional dance from China using parasols as props. We performed our dance to a group of parents and carers and other year groups in the school - it was well received and we were all very proud of our achievements!
We have lots more learning to do about China as a country and its fabulous culture over the Spring term and will update you again in February!
December 2018
We hope you have a great Winter break and enjoy celebrating at home and spending time with friends and family! We hope you come back in January excited to learn and raring to go! What an exciting term we have ahead of us in Year 6! Our new topic, 'What are the Secrets of China?' is packed full of interesting things to learn about. Why not look at our leaflet to find out some of the things that you will be learning about in the Spring term?
With trips, visitors and our newly immersed classroom there are lots of surprises and things to look forward to in the new year... we can't wait to get started!
Your new Knowledge Organiser is also on the blog below... look over the different sections to start learning about China to help prepare you for our learning in the Spring term. Can you learn some key facts about China as a country - its capital city? Which continent it is in? Can you find out any additional facts to share with us in January?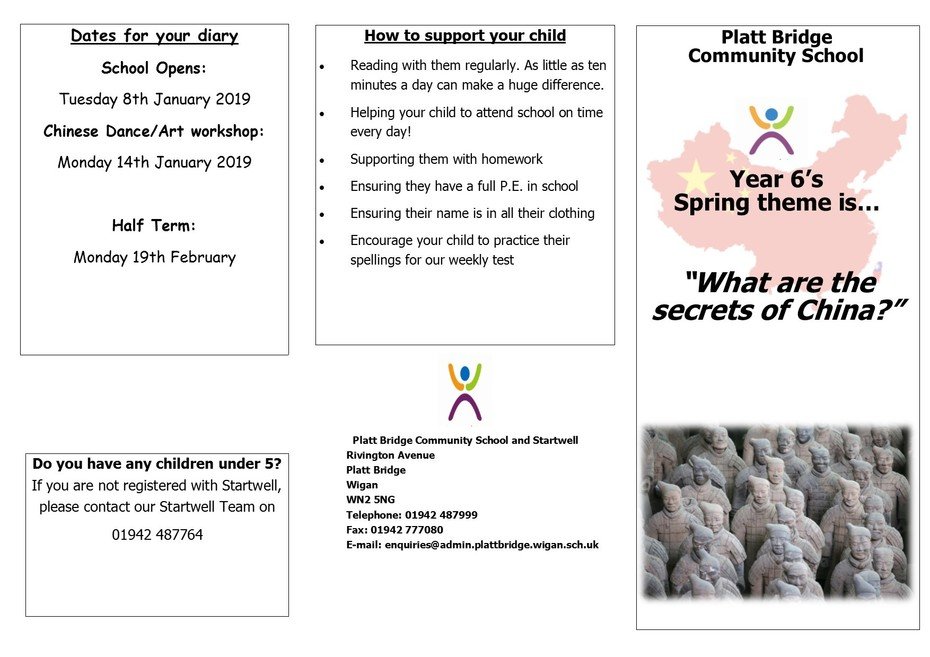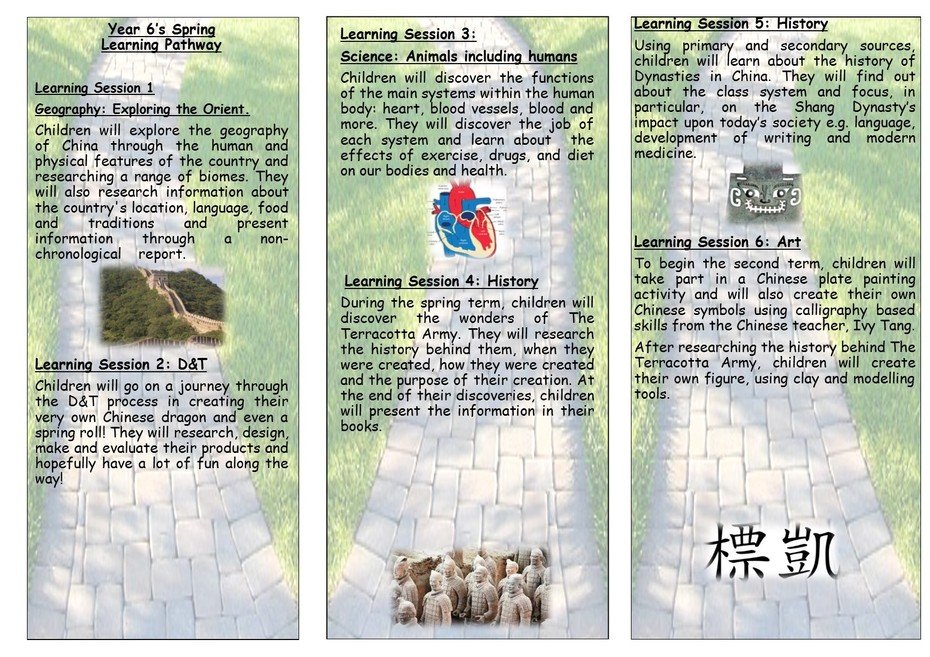 Miss Cameron, Miss Hindley and Miss Lomax
December 2018
This week we have been very busy in Y6C preparing for Christmas. On Wednesday 12th December, we are holding our first Platt Bridge Christmas Markets after school for parents, carers and members of the community to attend. To help us decide what we would like to sell on our stall, we researched products that are currently available on the market. We had lots of ideas from decorations and ornaments to Christmas foods and treats! We decided that we wanted to build on children's enthusiasm for slime as we thought that would make our product a best-seller and create our own festive slime. Our product range included Santa Slime, Elf Slime and Snowman Slime! First we needed to create a budget for our product: we found the cost of all of the individual items and then decided on a selling price, ensuring that we made a profit to pass on to a local charity.
We have had a great time on the production line creating our product. We began by decorating glass jars with different coloured glitter and decorations to resemble Santa, his elves and snowmen. We then followed instructions to combine different ingredients to create fluffy slime to go inside! We enjoyed filling the jars ready for sale. Y6C then created posters using MS Publisher to advertise their product around school!
November 2018
During the month of November, we have been reading a classic British Novel written by Robert Louis Stevenson - Dr Jekyll and Mr Hyde. This challenging read was enjoyed thoroughly by all members of the class and we have been eager to read the next chapter as often the author left us in suspense! After reading the text, we watched a clip of Dr Jekyll's transformation into the ape-like creature Mr Hyde. We planned and wrote our own narratives of this part of the story. The children's writing was amazing! Dialogue was used to advance the action and develop character's feelings throughout the story. They also used a range of adverbials, subordinate clauses and expanded noun phrases to add detail and description to their stories. We have a number of budding authors in our midst, ready to rival Stevenson himself!

When we entered class one morning we were faced with a crime scene. The pupils used their inference skills to discover that our classroom had been transformed into Dr Jekyll's laboratory. His desk lay in disarray: bottles, conical flasks and various mysterious liquids were scattered all over the surface of the table. More alarmingly the outline of a body was on the floor. We investigated the crime scene, gathering information from the evidence and speculating who had committed the crime? what had happened? and why this had happened?
The children presented their ideas in a newspaper report for Westminster News to share the news of this tragic death with the wider community in Soho, London. They used a range of grammatical features including: adverbials of time and place, conjunctions to join ideas and the passive voice. They also showed the range of punctuation that they are able to use, including inverted commas to punctuate speech of characters from the story who were interviewed about the crime and colons to join clauses that were dependent.
We are so pleased and proud of the children's writing - I am sure you will be too!
October 2018
The month of October had been long awaited by the whole of Y6 - teachers included! It was finally time for our residential trip to York! We all had a fabulous few days, packed full of opportunities for learning outside the classroom, making memories that will last a lifetime!
Our trip began on Wednesday 3rd October, after a short coach journey to Yorkshire, we were soon on our way to Jorvik's Viking Centre. Once inside, we went on a time-travelling ride back to the Viking times. We saw many of the jobs and aspects of daily Viking life up close which really brought our learning to life. After the ride, we got to meet historians who showed us real Viking artefacts like combs and jewellery. Did you know that combs were a luxury item? If you had long hair you must have been very rich in Viking times, as long hair was much harder to keep clear and look after! We also found out lots about their money. Did you know that in Viking times, Vikings would literally break a coin in half so they could spend half of it? I hope no-one has been cutting five pound notes up at home as sadly this doesn't still work today! Our next stop was the DIG! Another hands-on historical adventure, where our pupils got the chance to adopt the role of archaeologists and dig in different pits to find artefacts from the past. Our day was rounded off by a game of ten-pin bowling too!
Thursday 4th October began with a delicious breakfast before we made our way to the Yorkshire Museum. Packed full of informative displays about Roman life and Prehistoric creatures, a highlight for many of the pupils was the chance to get up close to 'Alan the Dinosaur' in a VR experience where they could hand feed the dinosaur. After enjoying our lunch outside in the sunshine, we boarded our boat and enjoyed a river cruise down the Ouse. We enjoyed waving at locals and seeing York from a different angle. We even sailed past the school which Guy Fawkes has once attended! Our final stop on Thursday was definitely worth the wait! York Chocolate Story! We found out lots of information about the founding families of many of our favourite chocolate bars. Did you know that Kit Kats and Terry's Chocolate Orange were both invented in York? During our visit we got to taste lots of samples and got to see how chocolate is made from cocoa pods into chocolate. We were shown how to appreciate the taste of chocolate and shown how to taste chocolate properly - has anyone managed to eat a bar of chocolate slowly enough to try this at home? Finally, the best part of our visit was making our own chocolate lollipops and decorating them with lots of tasty treats to take home as a souvenir! That night, after another delicious evening meal at our hotel, we travelled back into York. After dark, we met our guide, Pat, in the shadows of Clifford's Tower. We walked around the Shambles and down Whip-ma-whop-ma-gate listening to his scary ghost stories and many children even got to act out his historical tales!
Before journeying home on Friday morning, we squeezed in a visit to York Minster - this fantastic building is not only a Minster but also a cathedral! We were amazed by the stained glass windows inside and listened carefully to the fascinating facts about the building. Throughout the trip, the children's behaviour was exemplary! I was so proud of their insightful questions and positive attitudes throughout the visit. Many members of the public and the owners of the hotel where we stayed commented on how they are a credit to our school! Well done Y6C!
September 2018
September has brought lots of tasty treats to Y6C's classroom! We launched our topic, 'What Makes Britain Great?' with a traditional afternoon tea. The children enjoyed making their own sandwiches and then took part in the British tradition - afternoon tea! From their cakes stands, they ate: finger sandwiches, scones with jam and cream and cakes; all washed down of course with a delicious cup of tea! The children loved this tasty treat, whilst listening to the National Anthem, surrounded by red, white and blue bunting!
The children were then set a challenge: they must create a showstopper cupcake as we held our own Great British Bake Off. We followed the full Design and Technology process, beginning with carrying out Market Research. We explored and collected images of cakes which were currently available on the market to create our own mood boards that reflected Great Britain. We then tasted different flavours of icing to identify which was the most popular and the best flavour to choose for own our designs. The flavours we tasted were: chocolate, caramel, mint, lemon and orange. Using a tally chart, we gathered the views of our classmates and presented our results in pie charts and bar charts too!
Once we had completed our Market Research, we moved on to the design stage. We worked to a strict brief. Our cakes must have a flavoured filling; have a decorated top and must reflect the theme of Great Britain. Once we had decided on our final designs, we baked and decorated our cupcakes. What a talented group of bakers Y6C are! Mary Berry, Paul Hollywood and Prue Leith would be proud and I know they would struggle to pick Star Baker too!
The children evaluated their final products to finish off the Design and Technology process. They considered which skills they had found difficult and if their designs had any limitations which they would adapt if they were to make their cakes again. I am sure, if you managed to taste a bite at home, that you will agree that they all looked (and tasted) delicious too!
September 2018
Welcome back to Platt Bridge - I hope everyone has had a fantastic summer and enjoyed their holidays! What an exciting term we have ahead of us in Year 6C! I have been working hard making sure our brand new classroom is ready to have fun and learn in. Our new topic, 'What Makes Britain Great?' is packed full of interesting things to learn about. Why not look at our leaflet to find out some of the things that you will be learning about in the Autumn term?
With an amazing trip to York to look forward to; visitors and our newly immersed classroom there are lots of surprises and things to look forward to in the new school year... I can't wait to get started.
Even though Year 6 is a tricky and challenging year, I know that you can all rise to it! I guarantee that by the end of the year you will all be extremely proud of your hard work, determination and achievements!
Just a reminder: If you have any photographs of your holidays, of you visiting any exciting cities, countries or continents please bring them in so we can display them on our Information Station.
I can't wait to welcome you all back and start our Year 6 journey together!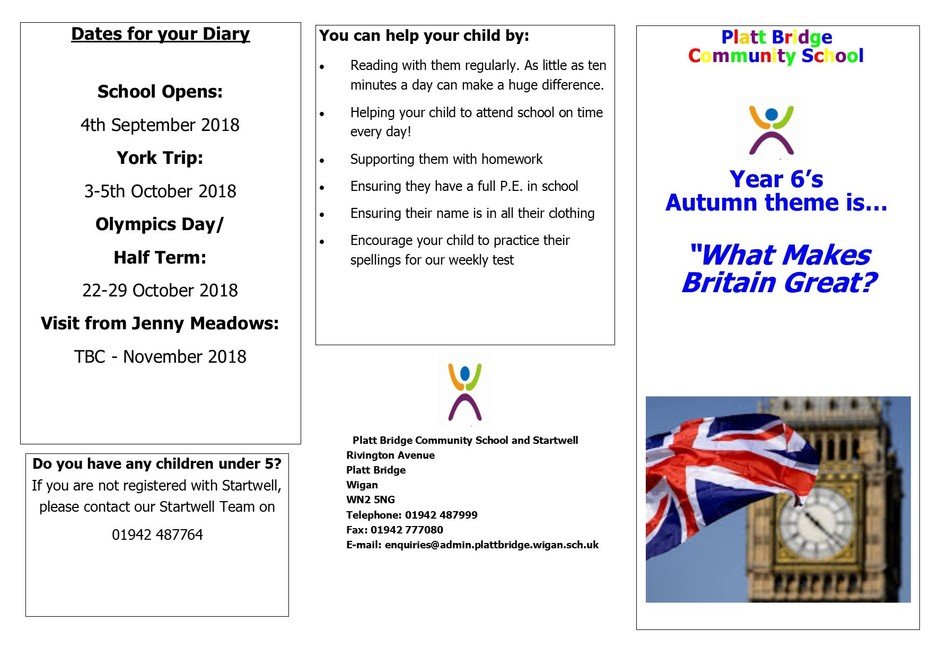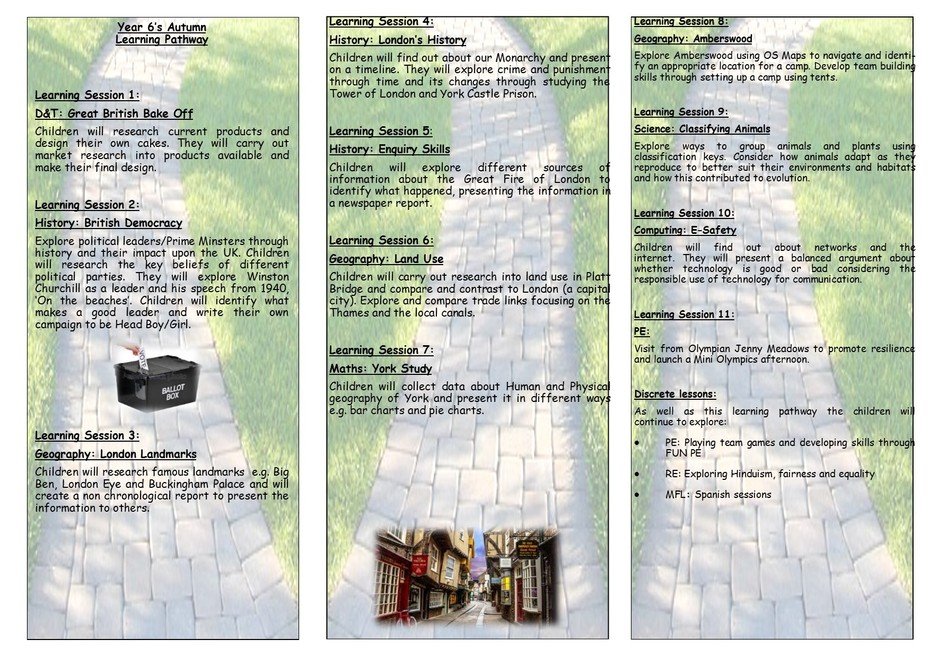 Love
Miss Hindley and Mrs Willis