New School App - Download Free!
New School App - Download Free!
27 March 2018 (by admin)
To help the school become more efficient and support our parents/carers we have decided to upgrade our school app and link it to our website.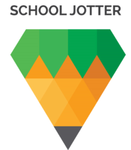 This innovative app keeps parents and carers engaged by sending all the essential information straight to your phone.
How to downloaded it?
Android Users:
Go to Google Play, search for your school name or postcode, and download the app.
iOS Users:
Go to App Store and search for School Jotter.
Please download our new app NOW as our old one will no longer be updated.
Kind Regards,
Platt Bridge Community School