January 2018
What an exciting time we have planned for you! Our new topic, "How do you get to the top of the world?" is packed full of amazing things to learn about. Why not look at our leaflet to find out some of the things that you will be learning about in the Spring term?
With trips, visitors and our newly immersed classroom there are lots of surprises and things to look forward to in the new year... we can't wait to get started!
There is also a knowledge organiser for some of the topics we will be covering. Have a look over the different sections to start learning!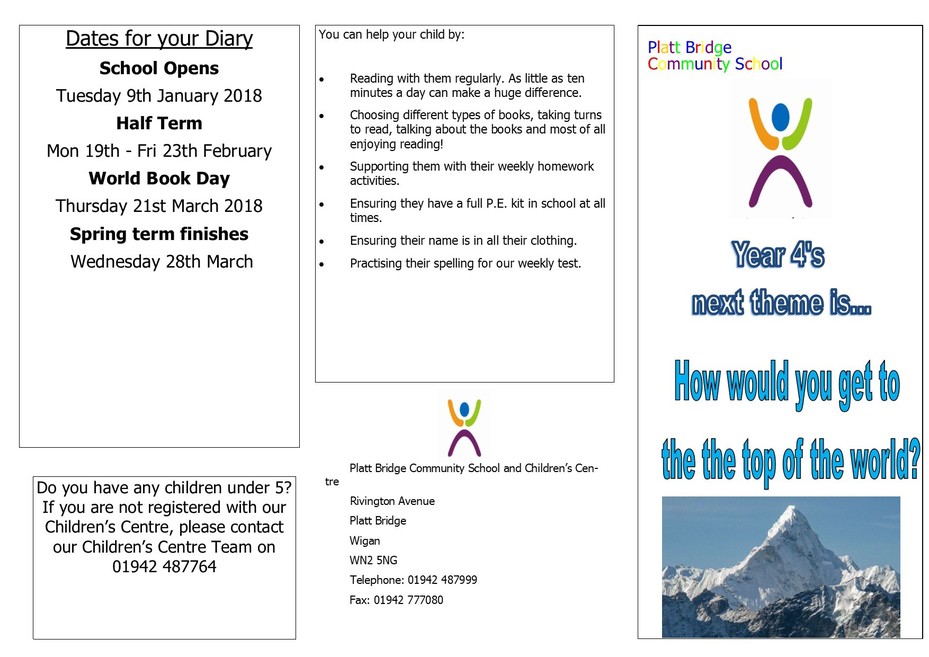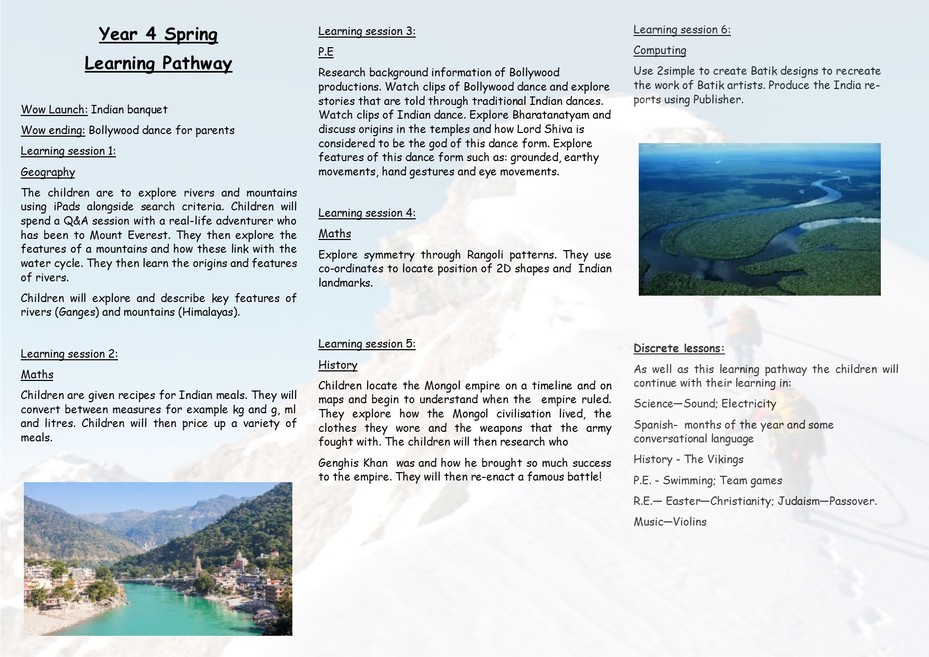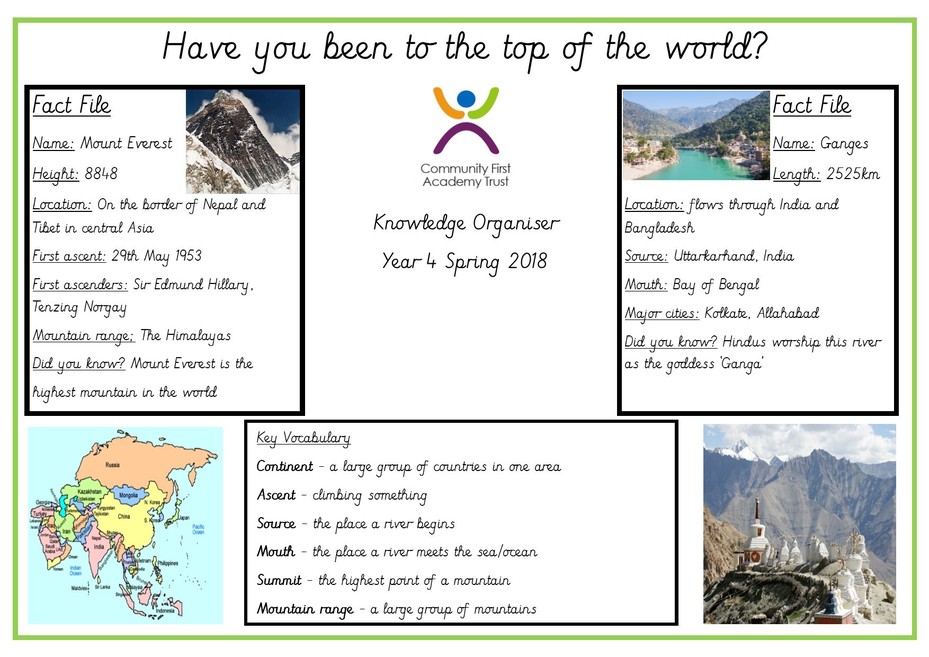 December 2017
What a wonderful December we had. First, we decorated our classroom to get into the Christmas spirit and then got learning more about the Anglo Saxons. We researched all about life as a Saxon and built a village using our design and technology skills. We also invited our parents to a musical performance on our string instruments where we showed how much we had learnt. Well done to everyone, it was quite scary performing to so many parents but they were amazing!
We had a really lovely time celebrating the Christmas season watching KS1 and Reception Nativity performances. They were superb and we really enjoyed listening to all the songs.
We hope you have a great Winter break and enjoy celebrating at home and spending time with friends and family! We hope you come back in January excited to learn and raring to go!
November 2017
November started with lots of fun as we celebrated Book Week. We read Matilda and we were very busy writing play scripts and acting them out to each other. We had some amazing actors and actresses, some liked being Miss Trunchbull far too much!
We also worked extremely hard during assessment week. Everyone tried very hard to show how much they have learned so far and I am very proud, they were fantastic!
Not only that, we've also been hiding from the Big, Bad Wolf and wrote our own stories about Little Red Riding Hood after watching videos and hot seating the Wolf.
In history, we've jumped back to life over a 1000 years ago with the Anglo Saxons. We researched all about their lives, why they invaded Britain and even explored a virtual Anglo Saxon village. We've been amazed at what we have found out.
October 2017
Since the start of term we have been working extremely hard learning lots of new and exciting things in class. We have been mastering our year 4 objectives for addition and subtraction. We have also been learning our times tables by singing, chanting and using Mrs Dean's amazing counting stick activities.
To get us into the spooky spirit for Halloween, we wrote some amazing poems. We started by gathering all our ideas by turning the classroom into a terrifying dungeon of spirits, ghouls and creatures. We watched scary videos, read stories of Halloween hauntings and explored the underworld with apps on the iPad. This resulted in some incredible poetry that the school can be very proud of!
Finally, we have been busy designing a magical cape to make so that we can be magicians and perform magic tricks to our friends.
September 2017
Welcome to Class 4A!
I hope everyone has had a fantastic summer and enjoyed their holidays! We have an exciting term ahead of us. Our new topic, 'Do you believe in magic?' is filled with lots of interesting things for us to learn about. We have been very busy immersing your classroom into magical place to learn.
If you have any photographs of your holidays, of you visiting any exciting cities, countries or continents please bring them in so we can display them on our Information Station. I can't wait to find out all about your summer holidays!
See you all very soon!
Mrs Dean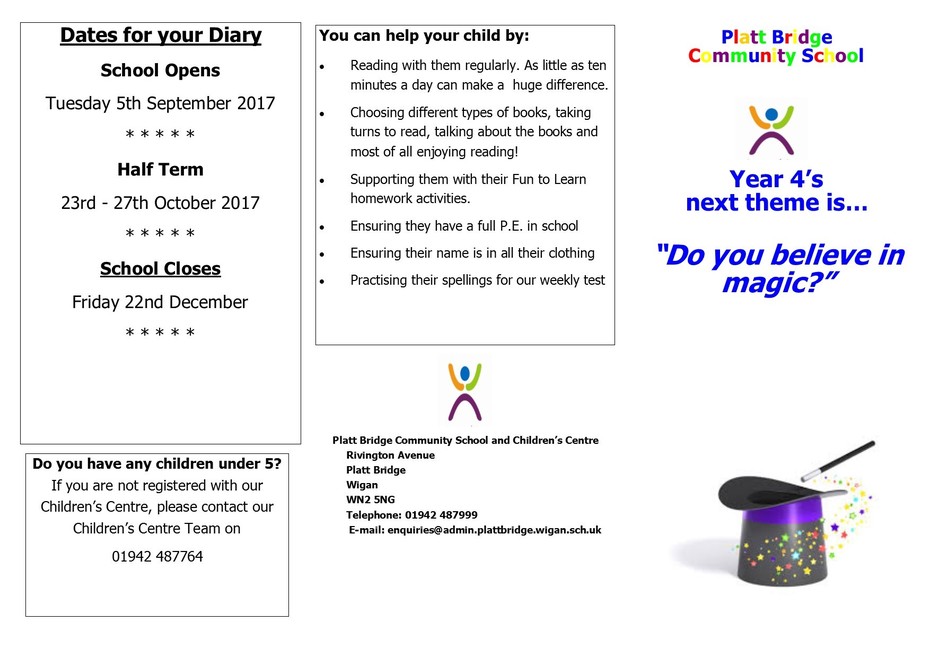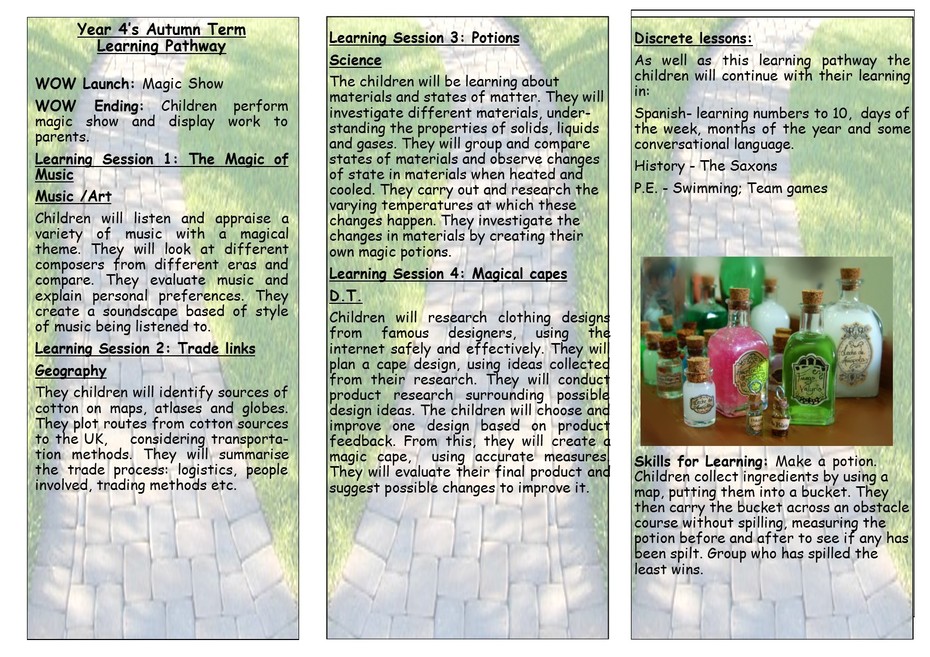 March 2017
This term 4A have had a very exciting time we were very lucky to be able to go and stay at Low Bank Ground in the Lake District. The whole class got to take part in lots of different activities such as ghyll scrambling, orienteering, canoeing, rock climbing, hill walking and night games such as Alien Hunt to name but a few. We had a very busy time but so much fun. The food was amazing !
February 2017
What a fun filled half term we've had!
Our new theme this term is all about rivers and mountains of the world. We have researched the mountain ranges of the world and discovered lots of facts about how mountains are made. We were amazed to find out that Everest, the tallest mountain in the world, is 8,848 meters high! We explored the base camp and role played being explorers.
In our Asian world, we also tasted delicious, scrumptious Indian food. Mrs Dean cooked an amazing vegetable curry and we also had spicy samosa, garlic naan bread and crunchy popadoms! Some of the children found it rather hot to eat but we enjoyed the banquet!
"My mouth is on fire like a volcano"
"I've never had this before, it's yummy, can I have some more?
To finish off our wonderful half term, we had a very special visitor who taught us how to dance in an Indian style. Bollywood , here we come!!!! We had to learn a routine and perform it to our other year 4 class. It was so much fun and we all really loved it. Yes, the boys too!!!!!
E-Safety Day
As a WOW launch to E Safety day we wanted to do something memorable for the children around keeping children safe on the Internet. With the help of One Day Creative, all the children in the school got to take part in a fun creative workshop and learn all about E Safety through Drama.
Year 4-5 explored E safety issues the same way but through a super heroes and villains theme. Some children were in charge of E- safety and had to Buzz and shout "Stop" when there was something suspicious or unsafe happening in the game. The foam numbers and letters represented the keyboard on the game and the children acted out behind these as though in the game.
January 2017
Year 4A came back to school all raring to go after the Christmas holidays. This term we have all been making a splash at the Ashton pool where we go every Thursday for our lessons. We are all working hard to pass our next grades in swimming. We have wonderful teachers and every single member of the class is making fantastic progress.
Go little fishes of year 4 !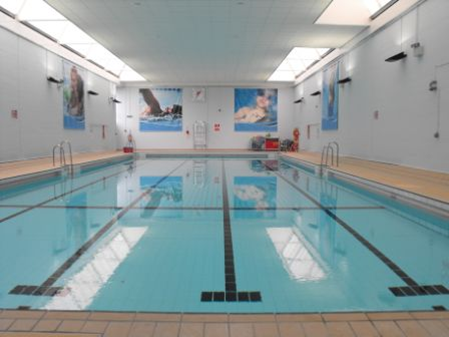 December 2016
This term Year 4 has been working hard but having lots of fun as well! We've had some very special visitors coming into our class this term, they were soldiers from the Army and Airforce.
The School of Military have been teaching us all about survival, healthy eating and the human body. At the end of term we had an awards ceremony were all the children were presented with a certificate for all their hard work. After the ceremony we all got to go on the School of Military's bouncy castle.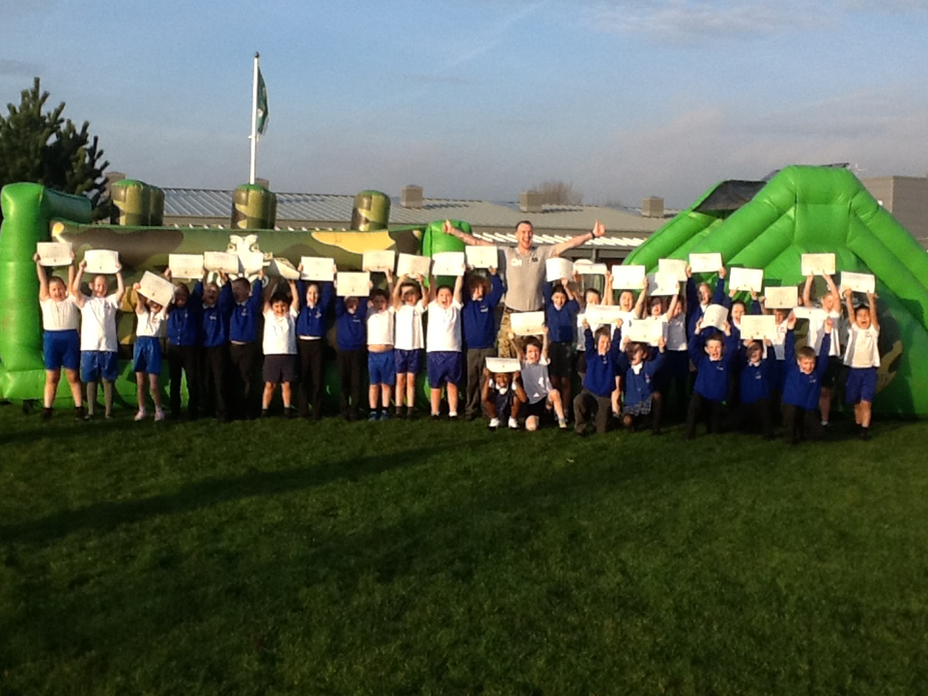 November 2016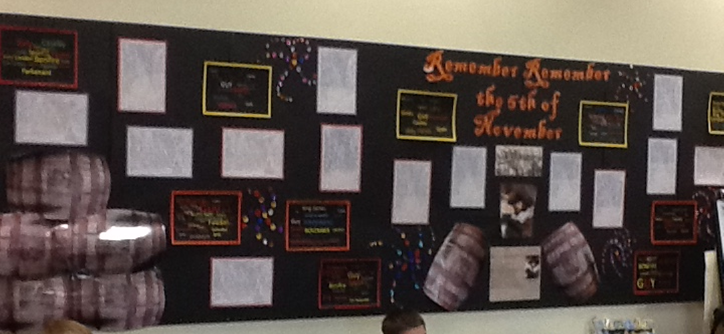 This term we have been learning about The Gunpowder Plot! We've had lots of fun looking at the life of Guy Fawkes and why we celebrate Bonfire Night. We had a great debate about whether he was a hero or a villain. Our classroom display is lovely showing the work we have done.
We've also had lots of fun as we celebrated Book Week too. Our class have been reading Matilda and we have been very busy writing play scripts and acting them out to each other. (I think some of the children liked being Miss Trunchbull a little too much!!)
September 2016
Welcome to Class 4A!
We came back to school and found our classroom has become a magical land, full of potions, spells, witches and wizards, and yes, we've even got a castle!!
We have had a lovely couple of weeks getting used to being back in school and are really looking forward to designing and making a magicians cape and learning how to perform a trick. Bethany is already well on her way, she amazed us with her card trick. How did she do it?
We're also having sessions with School of Military. Last week we were building shelters and we had to make sure we wouldn't get wet! They tested our shelters by throwing buckets of water over them! Some of us got a little wet but we had lots of fun.
May 2016
Eco Week
During eco-week, Year 4 looked at different ways that they could protect the environment. One big part of this was by planting. We planted a range of flowers in the flower beds as well as onions. We are making sure that we look after our plants by regularly watering and weeding them.
May 2016
This term, we have been practising our gymnastic techniques and incorporating them into sequences. We evaluated our sequences and thought of ways to improve them further, for example, we changed the speed, level, direction and shape of the sequences.
We have also been looking at plants and animals. We planted our own flowers and onions in the flower beds.